14 Summer Travel Finds You Need Now
Whether you're headed on an international vacay or staying stateside this summer, there's some great new gear to make your outdoorsy travels easier. From fresh apparel to new luggage, these top choices will take you from gate to getaway in style.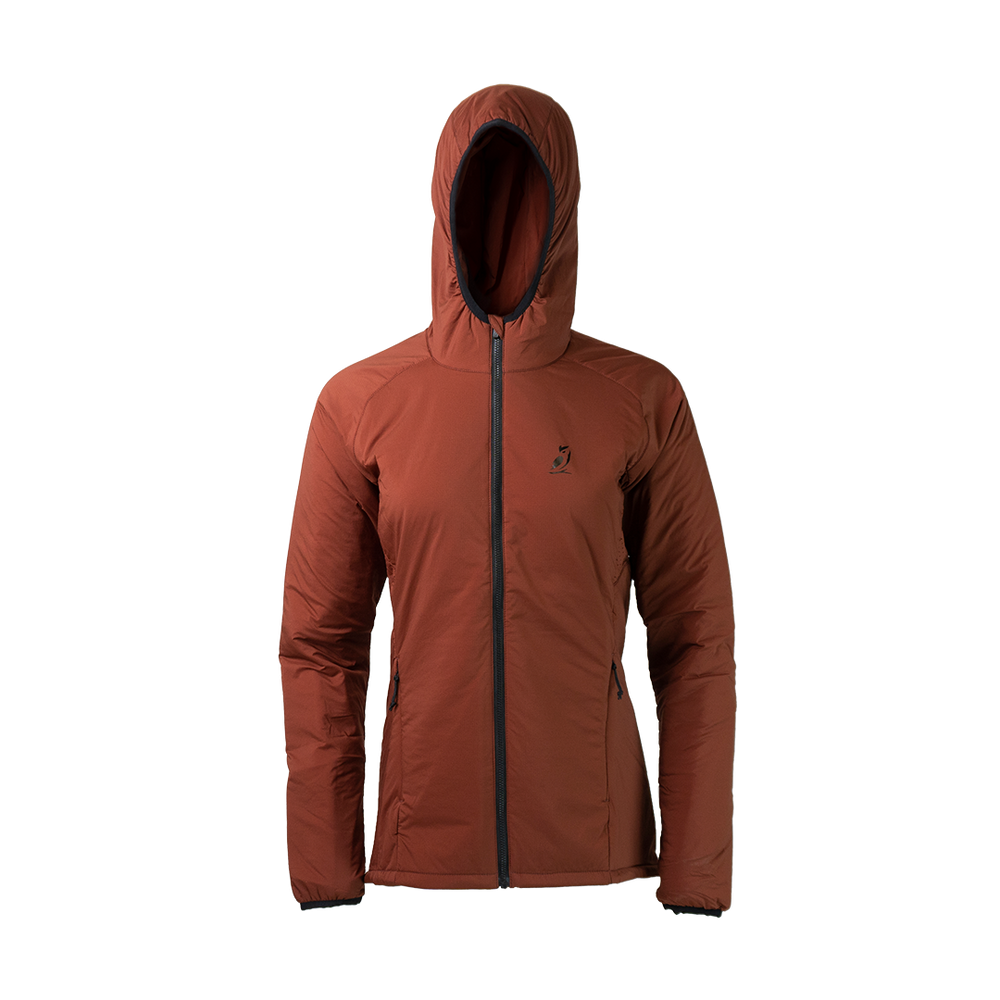 This Utah company is crushing the outwear game, and we love this men's and women's jacket that's meant for "ultralight backpacking," but is pretty styling for over-air-conditioned airports too. Yes, it's a technical piece that uses body mapping to improve its warmth-to-weight ratio, but the unique fabrication also stretches to fit and move with you for ultimate comfort. Bonus: 50% of the insulation is recycled, and this has no effect on the performance.
Whether you're hitting the trail or just a local pub, these versatile pants will get you there in comfort and style.  Comfortable knit panels offer breathability and flexibility ideal for hiking, rock climbing, and other outdoorsy pursuits. The RADIKL® also has abrasion-resistant fabric to keep them in pristine condition, even when summiting peaks or scaling walls in them.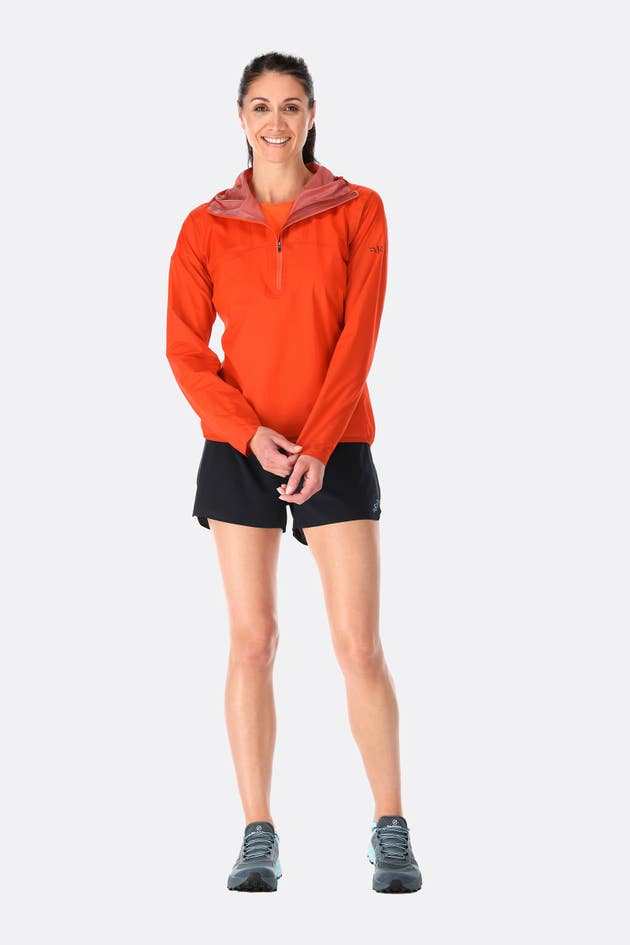 When traveling, it's ideal to have a rain jacket packs down small for sudden downpours. The Phantom Pull-On fits the bill with waterproof Pertex® Shield fabric to keep you dry, and it packs down smaller than your fist into its own pocket. If your trip involves mountain climbing and other outdoor adventures, bring these durable, softshell pants along for the journey. The tough, weather-resistant fabric is built for the trail, but the soft interior fabric makes them comfortable for regular wear too. We love the built-in webbing belt, but it's removable if it's not your style.
From city to campground or beach to bar, Roark's Idle Camp Shirt goes everywhere and looks good doing it. The fashion-forward, relaxed crop style is super flattering, and the woven fabric gets softer with every wash. If you're loving this funky print, pair it with the matching set of shorts.
How did we travel without this product? The Cincha travel belt is so simple yet so brilliant for avid travelers. Simply place your carry-on bag on top of your wheeled suitcase and wrap the strap around to secure it to your luggage handle so you can dash about hands-free. This handy device also saves your back from carrying the weight of a heavy carry-on through the airport or city. Win-win.
Despite smartphone batteries supposedly lasting longer these days, ours still has a funny way of running out of juice whenever we're racing through an airport or destination. That's where the Venture charger comes in. Instead of searching for outlets to plug into, use the USB-A and USB-C power delivery ports with your cord to power your smartphone up to three times! rain or shine. The Venture can also withstand the elements and is dust, sand, and water resistant for traveling with you anywhere. 
When you're in or on the water, grab these Costa shades that keep excess light out and fog at bay. these shades are water-ready and made with double-injected Hydrolite™ for improved grip so you don't lose them in the water. They masquerade as regular shades, too, so you can wear them to any post-aqua adventures.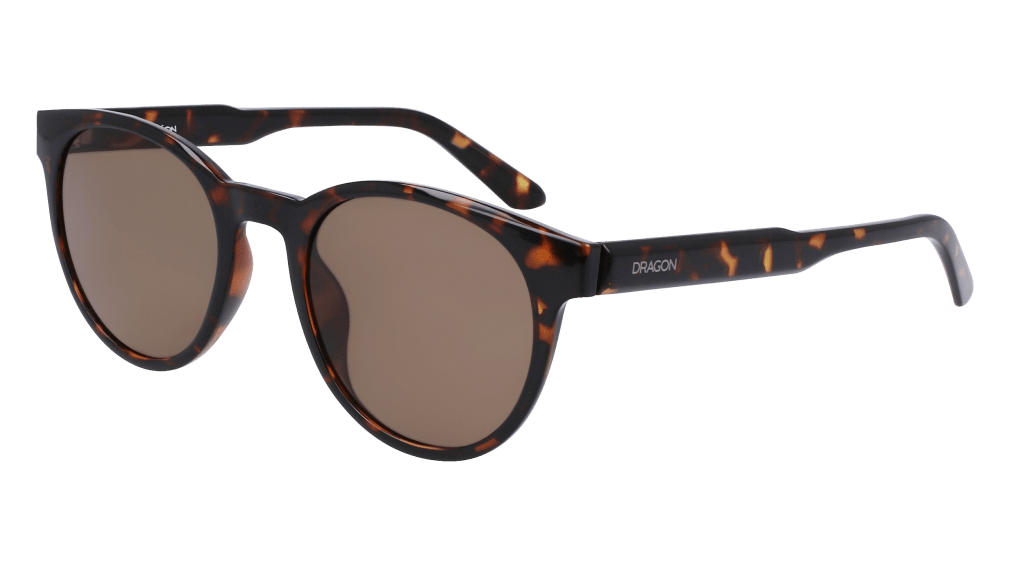 Sunglasses can be a drain on the environment to make, so we love that Dragon is opting to make the Koby frame out of 100% recycled water bottles. This unisex style also looks great on almost everybody, making them the perfect travel pair for your next getaway.
If you're like us, you already love Gregory for backpacking and hiking packs, and you can expect the same quality and excellent design in its luggage. We love the Quadro Pro 28″ hard case for airplane travel, and it has a unique feature that seriously upgrades it from your typical roller bag. It includes a removable ActiveShield compartment with Polygiene Stays Fresh anti-microbial technology where you can separate dirty clothes from clean ones. The bag's polycarbonate shell is durable for being tossed around by baggage handlers, and it has a built-in TSA-approved lock if you're worried about theft.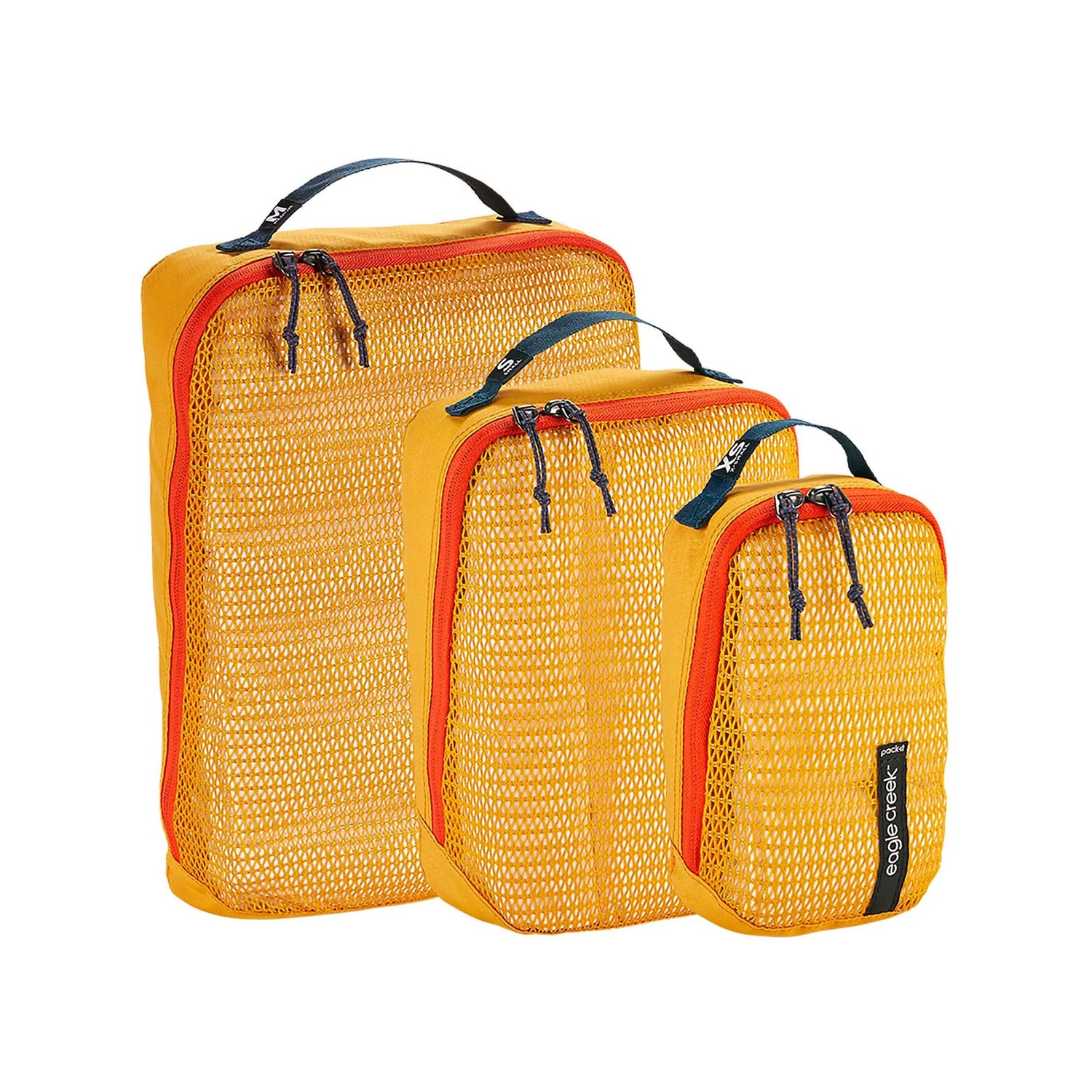 Organizing your gear makes every trip smoother, and this set of Pack-It™ Reveal Cubes is perfect for packing all your clothes while keeping the contents visible. Buying a set instead of individual cubes also saves on the total price, and keeps your bag masterfully tidy as you trot across the globe.
Most rain jackets feel stiff, uncomfortable, and boxy, but Kuhl's STRETCH VOYAGER™ offers a tailored fit paired with excellent waterproofness and breathability. It's designed to be tough enough for the demands of the trail, but also looks great as you're splashing around Ireland, Seattle, or any rainy destination.
If shoe fit is important to you, upgrade your kicks with a set of Superfeet ME3D 3D-printed custom insoles. Each pair is made-to-order from your biometrics, so you'll need to visit a participating retailer to get the fit dialed in. Once the foot scanning is done, the one-of-a-kind, custom pair is custom crafted and shipped directly to you. Trim them to fit perfectly in your most-loved shoes.
The technology of Purist bottles is too much for us to entirely understand, but they're worth the cost because of the glass-like interior that prevents them from smelling or tasting like whatever beverage you had in there last. So how do they create this interior? To simplify, Purist takes silicon dioxide (sand quartz), and transforms it into the glass-like inner layer that lines the bottle. This ultra-thin layer creates a barrier between your beverage and the stainless container for an improved taste every time you sip.