How to Spend an Outdoorsy Weekend in Golden, Colorado
When you first drive into Golden, Colorado's original territorial capital, a huge wooden arch overhead reads: "Howdy Folks! Welcome to Golden!" This revived wild west town is called where the Great Plains meet the Rocky Mountains, and is known for outdoor adventures, museums, and breweries, including the world's largest single-site brewery, Coors. Just up the road, find mesa top hiking trails and the famed Red Rocks Park & Amphitheatre.
Where to Stay
Stay right in walkable downtown Golden at Table Mountain Inn, an adobe-style boutique hotel with plenty of history–and modern charm. The property has been added on from its original; structure to create the spacious, charming hotel you'll see today.
Instead of a standard guestroom, opt for a suite and spread out in the living room with a roaring fireplace for cool mountain nights. The beds are pillow-topped and plush, and there are 74 guest rooms to choose from. But the best part of the hotel is having Table Mountain Grill & Cantina right in the lobby.
The chips, salsa, and guacamole is a filling appetizer, and you can pair your meal with margaritas, craft beer, or a variety of local-to-Golden Coors specialties. The hotel's location offers easy access to any downtown restaurant or brewery and close access to the town's popular bike path.
Outdoor Adventures
Summer temperatures can be hot, but not as overbearing as lower-elevation destinations. This makes Golden an ideal summer escape for slightly cooler weather. There's plenty to do, from biking to hiking to stand-up paddleboarding.
Go Biking on Clear Creek Bike Path
Golden's diverse terrain has fast made it a Colorado biking capital for all kinds of riding. If you prefer a bike path over mountain biking, find one of Colorado's best in Clear Creek Canyon. This meandering paved path follows the river and meets up with another 40-mile paved bike trail–if you're craving a longer ride. The tree-lined path offers plenty of shade, and it takes you past Coors Brewery–Golden's most famous landmark.
Hike Up a Mesa
For a more vertical view from atop a mesa, hike the moderate North Table Mountain trail up the mesa, or go a bit further for panoramic views Another great shorter option is the area's Golden Cliffs Trail, a steep, hiker-only path that showcases lava flow remnants, wildflowers, and and 360-degree vistas.
Red Rocks Amphitheatre Yoga
Colorado's renowned Red Rocks Amphitheatre is a short drive from Golden, Colorado, and you don't need to see a concert to visit. It's free to explore the hiking trails, or you can do downward dog in this epically beautiful setting at  Yoga on the Rocks. Offered on select summer Saturdays, these guided classes are a great way to relax and unwind in nature.
Take the Coors Brewery Tour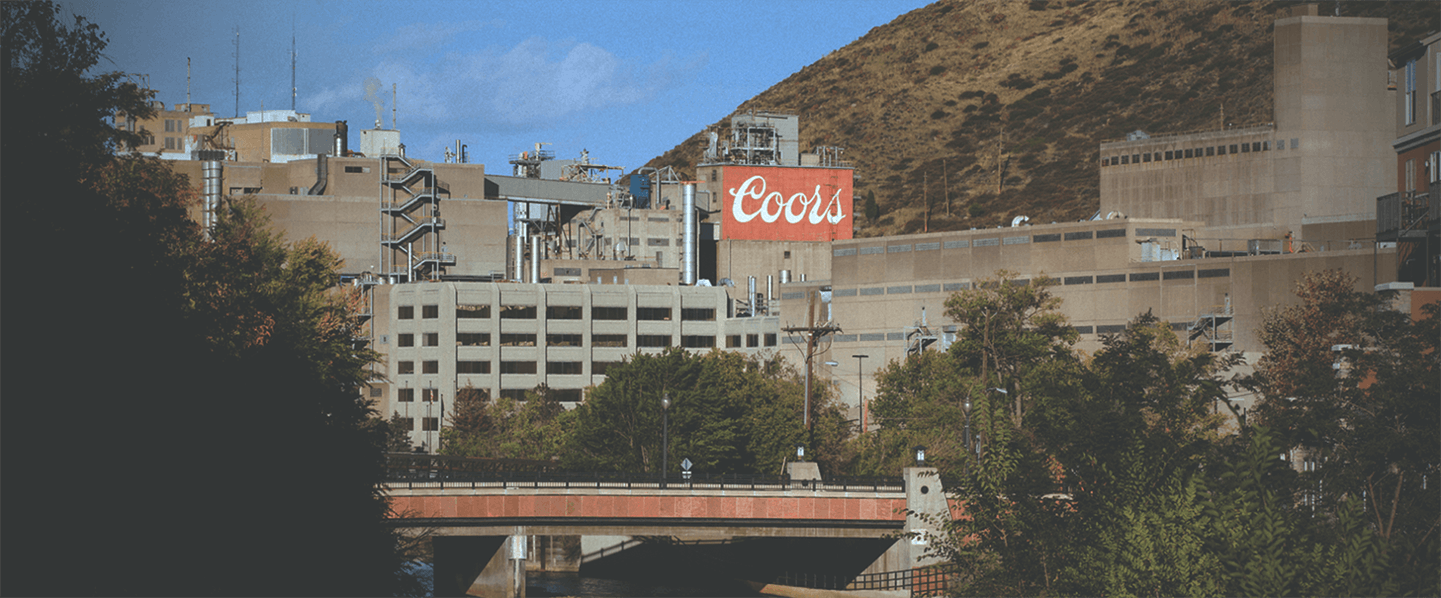 You can't visit Golden without taking the Coors Brewery Tour, which guides you through the largest single-site brewery in the world! The Coors Brewery Tour showcases brewing history dating back to the 1800s  and gives guests a 30-minute look at the malting, brewing, and packaging processes. There's also a tour through old memorabilia, and the experience ends with beer sampling in the hospitality lounge.
Note: the Coors Brewery Tour is enormously popular and frequently sells out. Future dates will go on sale to book 25 days in advance of the tour date. Brewery tour reservations release for booking at 12:00 AM Midnight Mountain Daylight Time when the 25th day begins. Reservations are first-come, first-served.
Visit Local Breweries
Coors is not the only game in town. In fact, Golden is home to plenty of popular microbreweries worth exploring on foot or by bike. Try delicious gluten-free brews at Holidaily, including its Boombastic Hazy IPA, Big Henry Hazy IPA, and BuckWit Belgian. Or sip a unique tasting tree sampler at New Terrain, a beautiful brewery surrounded by nature and adjacent to North Table Mountain Park.
Looking for a brewery within walking distance of town and Table Mountain Inn? Grab a pint at Mountain Toad, a friendly brewery known for its Belgians, lagers, sours, fruits, IPAs, and porters.