Summer Camping Gear You Need Now

Summer camping is well underway, but that doesn't mean you shouldn't still treat yourself to some cool new gear. These picks of apparel, packs, and more will update your kit so you're always ready for the next adventure.
BACKPACKS AND BAGS
For long day hikes and quick overnighters, we love this new pack from Mystery Ranch. It's built with a vest-style design instead of a traditional frame, adding comfort and a superior fit around your curves. Big stash pockets on the straps hold modern cell phones and water bottles, while waist belt pockets stash snacks. In addition to feeling like a running vest, it breathes like one, with stay-cool fabrication and an ergonomic fit. The frame adjusts by sliding up or down to fit precisely, and the bag's built from sustainable recycled nylon ripstop fabric. The inside features a pocket for a water bladder, and side pockets hold extra bottles. Available for men and women.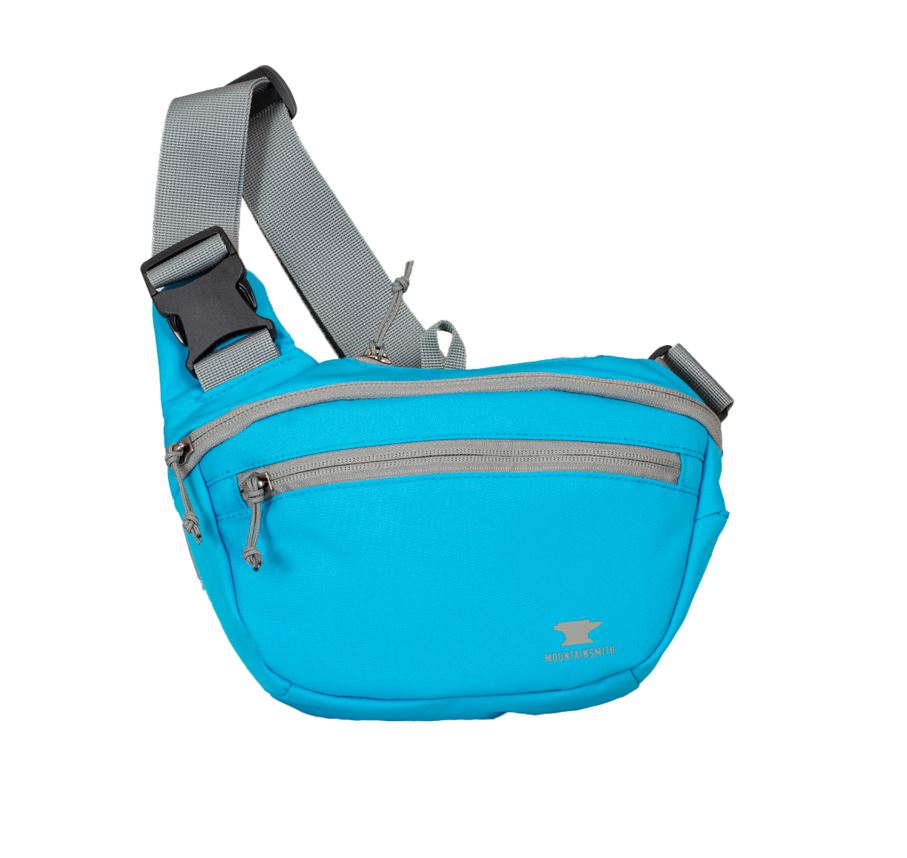 Get in on the hip pack//belt bag trend–with outdoorsy flair for summer camping trips. This hybrid waist/shoulder sling bag has plenty of pockets for stashing gear and is great for a quick or as a travel purse.
Sick of sweaty backpacks? Swap to a lumbar waistbelt pack with a built-in 2L reservoir and 3L of space to store essentials. It has plenty of pockets for carrying snacks, keys, and a smartphone, but also has a dedicated pocket for the hydration bladder to keep it out of the way.
Now that you have all your camping gear, you'll need a place to pack it all away. This bag folds up into its own zippered pocket for storage when you're not using it and opens into a 50-liter bag that's ready to go wherever adventure takes you. Carry it as a backpack or a duffel bag, and toss it anywhere thanks to abrasion-resistant, water-resistant fabrics that make it durable for the long haul.
Often when backpacking, you'll take off on side hikes and leave your larger bag stashed at camp. That's the perfect opportunity to take this sling for a spin. It packs down into a zip-closed case but unfolds into a 6-liter bag with a water bottle pocket. Four internal pockets stow everything else you need for a quick day hike.
COOKWARE & DRINKWARE
Before stainless steel was cool, Klean Kanteen was specializing in stainless steel bottles. Today they have a massive line of innovative drinkware, and our new fave is the TK Wide. This insulated water bottle is leakproof, making it ideal for iced coffee, water, or sports drinks, and it keeps liquid cold for hours. And it has a twist to drink top with a pop-up straw that always stays clean. Ideal for any on-the-go adventure or camping trip. Be wary of using this on an airplane, though; pressurization turns the pop-up straw into a squirt gun in the sky!
Bring the bar to your campsite with Flaskap, a drinking system that stores up to nine shots of liquor in the cap and dispenses directly into the tumbler below. =Swap the shot dispensing lid for a pour cap and shake up cocktails for everyone in the campsite.
 
Track your national park adventures with this insulated water bottle that acts as a portable bucket list.  It keeps beverages cold for 24 hours and hot for 12 hours and includes stickers for all 63 US Park Stickers. These stickers are thick vinyl that's weatherproof and dishwasher safe–so you can actually use it on all your travels. Be aware, this popular bottle is currently on backorder and may be delayed in shipping to you.
Upgrade your camp stove game with the not new, but definitely improved Pocket Rocket Deluxe. This is our favorite packable camp stove for backpacking, but it works great for car camping too. So what changed for our beloved original? This edition has improved wind resistance and a pressure regulator for faster, more consistent boiling times. But our favorite new feature is the push-start Piezo Igniter. Great if you're like us and always forget matches or a lighter.
MSR Low Down Stove Adapter
This little adapter can make a big change to your camp cooking experience and is a piece of gear you didn't know you need but will be hooked once you get it.  First, it moves the fuel out from under your stove and next to it instead, allowing for easy adjustment once the food is already cooking. It also lowers the stove and creates a large stable base so you can use larger pots when cooking–making it compatible with cooking for groups or boiling a large pot of water for coffee. Basically, it turns your teeny tiny camp stove into a group stove!
Your camp kitchen may be stocked with cooking essentials, but what about serving and cleaning? That's where this handy kit from Sea to Summit comes in. This 10-piece kit includes a large spatula and serving spoon, three spice/oil bottles, a pot scrubber, soap, a double-sided washcloth, and a dish towel to help with cleanup. It all fits in a compact roll-up bag that won't overcram your camp cooking bin.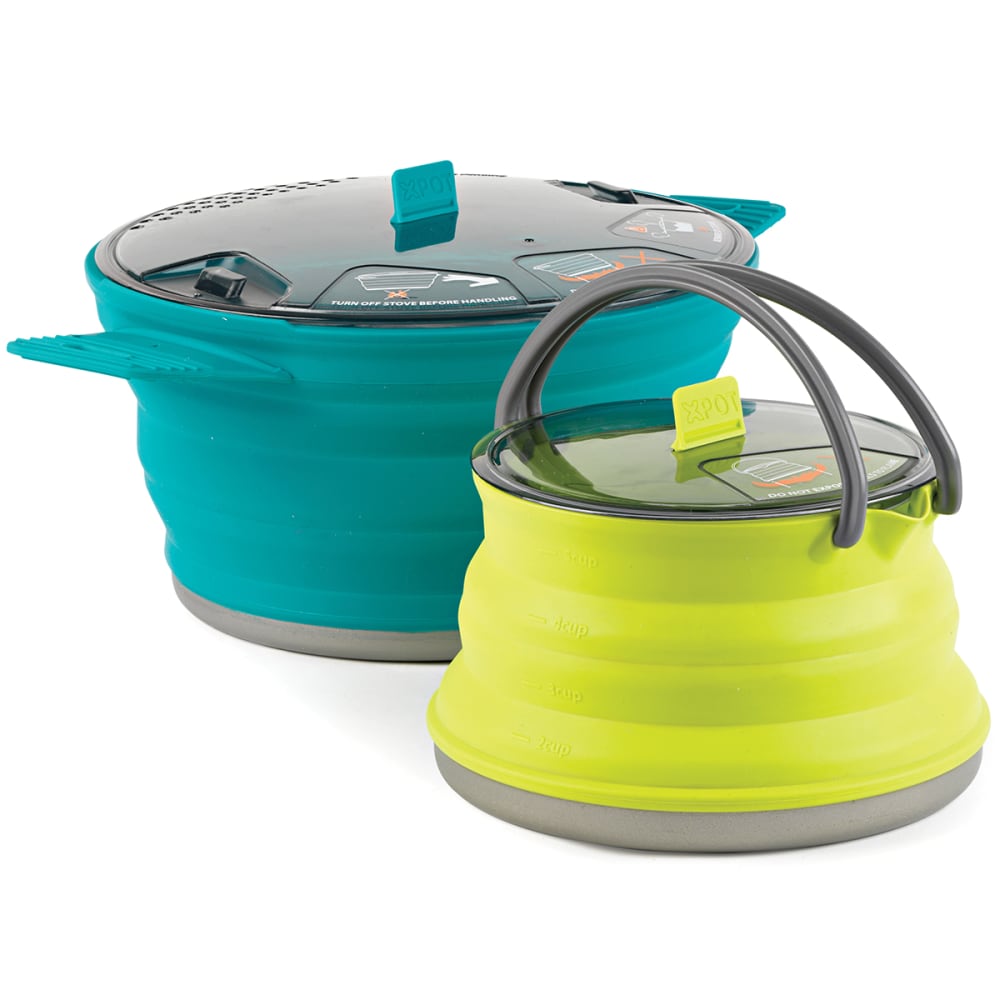 If backpacking is your camping style of choice, you need this Sea to Summit set of a pack-flat pot and kettle. The kettle can be used to heat water or to cook a small meal. The large pot is best for cooking pasta, soup, or hearty sauces. Both are made of food-grade silicone with hard-anodized aluminum bases for cooking over a camp stove's flame.
CAMPING ACCESSORIES
Before quiet hours at the campsite begin, spend the evening rocking out with this big, bold waterproof speaker. It has a carry handle for moving from place to place, and two cupholders if you're bringing beverages along with you. Connect it to a phone with Bluetooth, and even use Siri to ask it to play certain tunes. There's also built-in radio if you need to reconnect with civilization's tunes.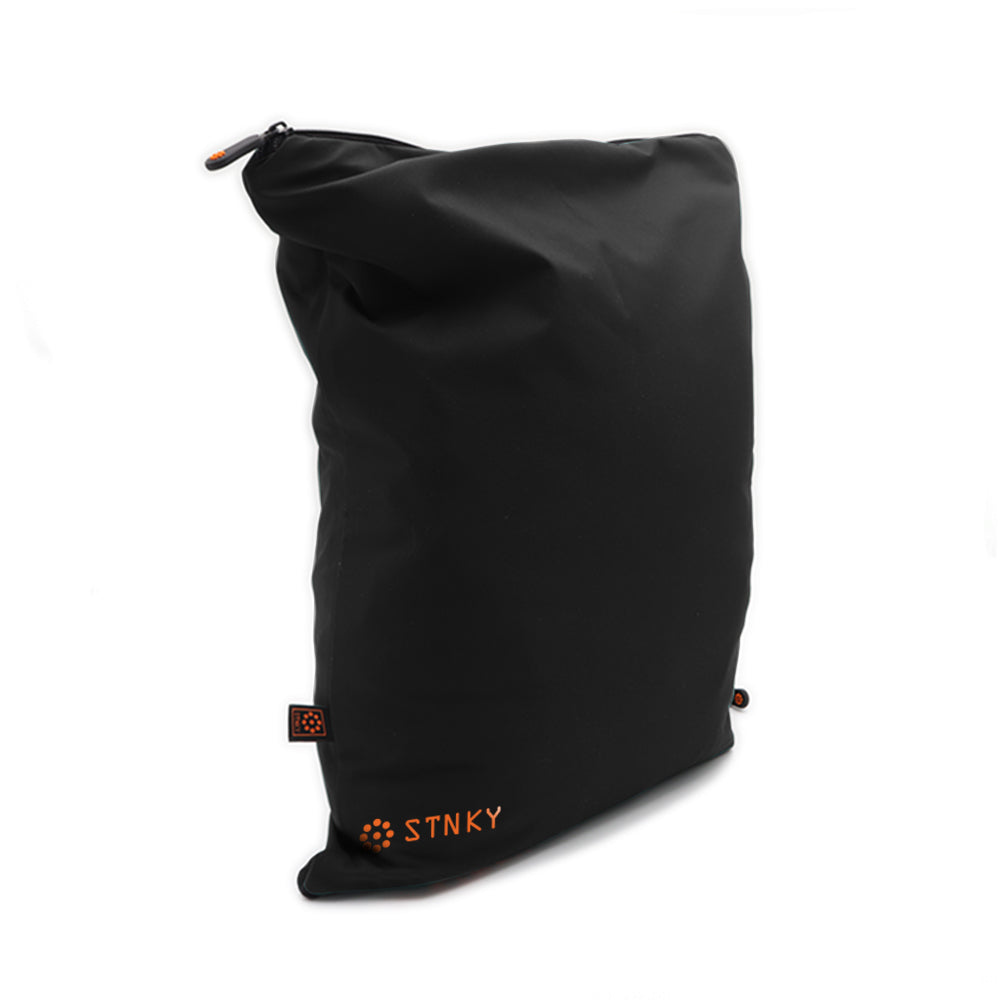 Separate your dirty clothes from clean ones with this innovative, washable laundry bag. It zips open and locks in germs and odors from your dirty clothes, keeping your bag smelling fresh. Then once you are home, just unzip and dump the contents into the washing machine–no touching the dirty items required. Available in regular and XL sizes for big and small camping trips.
Brighten your campsite with this rechargeable mini lantern Inspired by old mining and warehouse lights. We love that it's made of water and rust-resistant steel so you can light up the night in any weather. Hang it in a tree or place it on a picnic table for dinner ambiance. When you return home from your trip, charge it back up with the included USB cord.
Stillhouse Spirits Apple Crisp Whiskey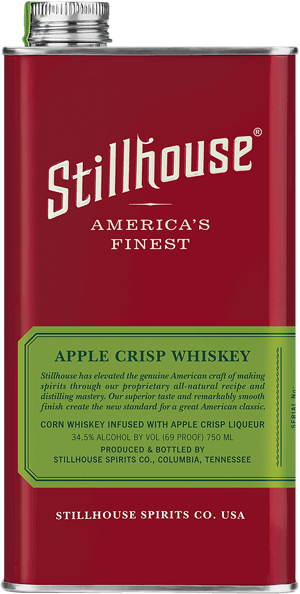 Spice up your camping trip with this apple crisp corn whiskey in a super portable can. The metal can transports to campsites far easier than a glass bottle, and is great for sipping around the campfire. Add a bit of ginger ale for a smooth, sweet camp cocktail.